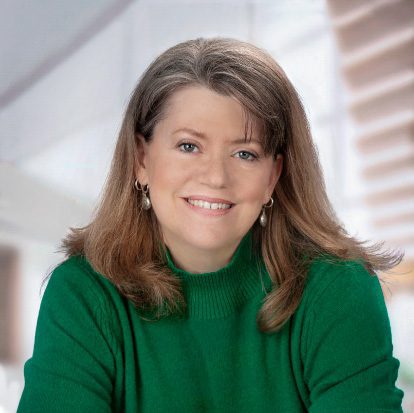 Organizing and productivity challenges touch on all parts of life and all sorts of brains, and I'm prepared to go there:
The office

The calendar

The closets

The lists and notes

The plans (or lack thereof)
​Helping clients to find their own unique systems for life, work, school, transitions, and the items that go with all of those things is what I love to do. 
​Environments are important, because they either support you in living your most effective life, or they get in the way. And in my experience, environments are both external and internal. The clutter in your head and heart makes as much or more difference as the clutter on your desk, or in your junk drawer.
It's never just about the stuff – it's about the stuff behind the stuff. So I coach in order to partner with clients on their organizing and productivity journeys. As a result, they are better equipped to utilize the systems we set up together – and the ones they create on their own.
I have a varied professional background: music, education, legal work (mergers & acquisitions, securities, estates). Having that variety in my past assists me in lots of ways now, but since 2012 I've also taken a deep dive into learning as much as I can about ADD/ADHD coaching, chronic disorganization, and working with time and tasks. I continue to broaden my education, so that I can serve clients as effectively as possible.
If you're curious, here's a little more detail:  
Certified Organizer Coach® – awarded by the Institute for Applied Coaching; completed 100+ training hours through the ICF-Accredited Coach Approach Training curriculum.

Certified Professional Organizer® – 

conferred by the Board of Certification for Professional Organizers

Author, Organizing and Big Scary Goals, published 2019 (5 stars on Amazon.com)
Assistant trainer for Coach Approach Training Brain-Based Conditions and Life and ADHD Coaching classes
Currently pursuing a certificate in interfaith Spiritual Direction from the Haden Institute, Asheville, NC
Earned NAPO Brain Based Conditions Specialist Certificate, January 2021
Certificates of Study in Chronic Disorganization, Basic ADD, and Time Management and Productivity from the Institute for Challenging Disorganization
Co-facilitator of the ADDNashville Support Group
Member of the National Association of Productivity and Organizing Professionals (NAPO); Currently serving on the national Nominating/Leadership Development Committee; Immediate Past President of the NAPO Nashville chapter; former NAPO Ambassador for Tennessee; Past Chair, NAPO National Awards & Recognition Committee

Member, International Coach Federation, Tennessee Chapter

Member, ADDA (Attention Deficit Disorder Association)

​

Winner, #1 Professional Organizer in the Greater Nashville House & Home & Garden Reader's Choice Awards

Named one of the Top 7 Professional Organizers in Nashville by Expertise.com 

B.S. in Music Education and M.M. in Music Performance from The University of Tennessee

Paralegal certificate from Southeastern Paralegal Institute

Wife, and mom to two fabulous children (20 and 17)

Labrador Retriever lover, dream worker, former Destination Imagination team manager/appraiser, aspiring road cyclist – oh, and I still get my clarinet out once in a while too 😉